EVIL(Svk) "Legenda Neskrotných Živlov" 12€
Format: 12" vinyl / Limited to 100 copies
Finally also available on 12"LP, strictly limited to 100 copies. The debut album of this promising Slovak horde offers 6 tracks of intense but melodic Black Metal lyrically based on the novel "Bride of the Pastures/Forests" written by Frantisek Svantner. LP comes with the A4 insert with lyrics written in Slovak and translated to English. Cover painting by David Glomba (Teitan Arts).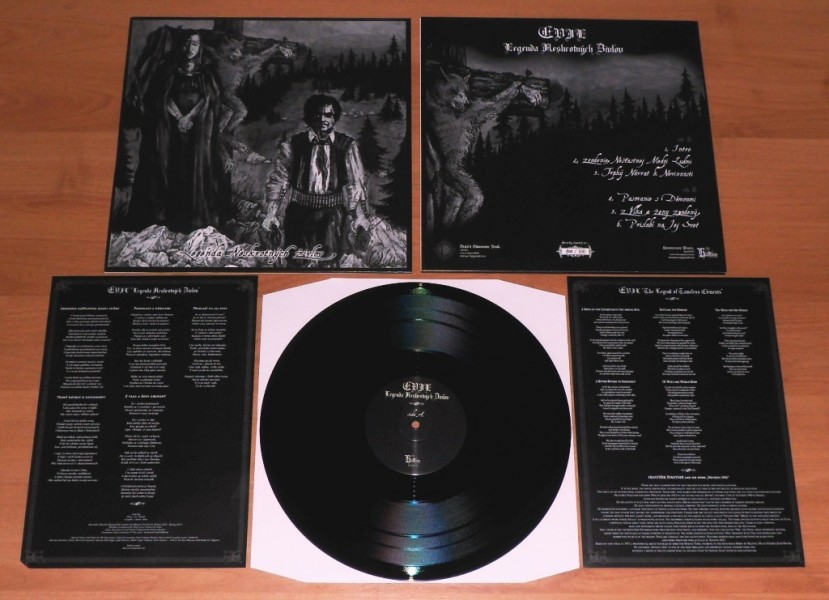 Silent Stream Of Godless Elegy - "Relic Dances" 5€
Format: 12" vinyl

(Silent Stream Of Godless Elegy is a band from Czech Republic. Their music is a unique combination of traditional Moravian (kind of Slavonic) folk music and gothic doom metal).